Jim Heuving
Hi! I am part of the volunteer Board of Directors, overseeing the life and times of FLCC. I look forward to helping you explore and become part of the outrigger paddling community. Please reach out to me if you have any questions. ocrep@fortlangleycanoeclub.ca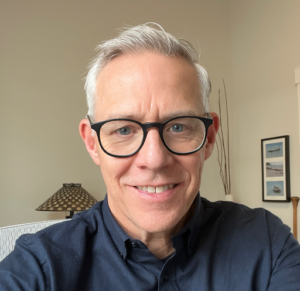 About
The Outrigger Canoe is a Polynesian (Australia, Fiji, Samoa, Hawaii, New Zealand, etc) innovation that developed some 3000 or more years ago – sometime before written records. Traditionally, the Outrigger is a dugout canoe with the 'ama' (flotation device) attached to the canoe by two 'iakos' stabilising the canoe. Used throughout the polynesian world for travel, fishing, and warring.
Today's outrigger OC6 racing boats have to be at least 40 feet long and weigh at least 400 lbs (Specs). With new materials like carbon fibre, today's outrigger boats have become lighter – some now weighing under 150 lbs. These faster, lighter boats (Unlimiteds) are becoming the primary boat of choice on today's racing circuits.
Outrigger clubs have started around the world with international competitions bringing them together annually. We are privileged on the west coast to paddle all year round except for maybe a temporary river freeze or a peak freshet when the spring flow is just a bit too strong. 
Our club members include recreational and competitive paddlers, creating a variety of teams for both the joy of paddling and the thrill of competition.
There are all sorts of exciting races. They range from 500-3000 metre sprints to marathon races up to 42 km. Many FLCC teams compete in the Canadian Outrigger Racing Association's (CORA) long distance races (12-24 km) vying to be Canada's best. Some FLCC paddlers advance to race internationally, forming national teams competing in exotic locations against the best in the world. You and your paddle can go many places.
Our OC Boats
FLCC's existing fleet of OCs include seven Spec OC6's and eight OC1's (Carbon Fibre). In the Spring of 2024 we hope to add our first OC6 Unlimited (Whowee!). We also combine two spec OC6's to create what is called a V12 – which is a great boat to experience OC'ing for the first time.  All of these boats are available for seasonal use to FLCC members who go through a basic training and are able to accomplish a successful huli recovery – yep, you have to get wet!
Try it out!
Explore our Club

– We'll show you around our facilities and introduce you to some of our club members. Email the OCRep to make it happen. <ocrep@fortlangleycanoeclub.ca>

Be a spare

– Teams often have room for a spare during their paddles. We will supply you a paddle and PFD. As a rule, novice paddlers can join a crew five experienced paddlers. This offers you a great and safe opportunity for you to jump into a boat experience outrigger paddling for yourself. Reach out to a team you want to explore and tell them you would like to try it out.

OC 12 Drop In

– TBD – A great way to experience OC paddling for the first time. With two canoes latched together by shared iakos, it provides a safe and accessible way to join others.

OC1 Drop In

– TBD. We hope to create an OC1 Summer Dropin where you can be introduced OC1 by an experienced paddler who will train you how to use club boats, help you recover, and take your for a fun paddle up the river and back.
Join FLCC
Outrigger is one of three different FLCC disciplines that include Dragon Boats, and Voyageur Canoes. It is your first step in becoming part of OC. Club membership fee is $120/year. As members you can tryout the different disciplines. It's fun. Though you may focus on one discipline, we hope you can explore all three. Become a FLCC Member Here  <https://www.fortlangleycanoeclub.ca/memberships/> 
Costs
Apart from the annual FLCC membership fee, OC costs include seasonal team expenses for boat usage. Each team manages their own expenses with team members sharing equal costs. If you were on a team that rented an OC6 for a 6 month season the cost to you would be about $100-120. Fees are also required for OC1 boat usage fees ($120/6 months).  As you get into racing, costs there are additional costs with travel, boat transport, and race registration, etc..  You may need to include some gear like a paddle, a personal Personal Flotation Device (PFD) that is Canada Certified, and some rain gear. Don't rush and get your gear. You will want to learn what is available and select your preferred option.
Find a Team
We have a range of teams <hyperlink to teams page>  and we encourage new teams to start. Check out the different teams that offer opportunities to spare and fill seats. If you have any questions, don't hesitate to connect with me, your OC Rep <ocrep@fortlangleycanoeclub.ca> who can help make introductions, help you initiate a new team (which includes a few important steps), and update you on any new opportunities emerging in our club.
Start a Team
New teams are encouraged.  We will help.  To start a team you will need an experienced and approved steers person and a couple of experienced paddlers. Your new team will have to pass the Huli Quiz and do a successful Huli recovery before you get started.  Through that process, we will orient your team to the club and all essentials. Your approved steers person will be a critical part.  The OCRep will approve your new team when all the basic requirements are met.  Talk to your OCRep <ocrep@fortlangleycanoeclub.ca